Our Director, Lee Jones speaks with the Property Chronicle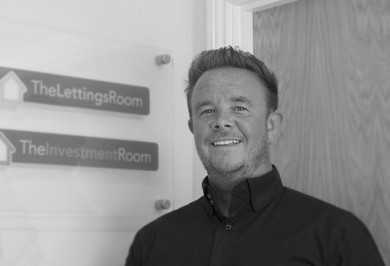 How did you get into property?
While studying for a PHD in Chemistry at Leeds University I bought a house, divided it into flats and rented them out to students. I quickly saw the potential for development and the opportunities that a captive rental audience offered. While working as a tailor to the Liverpool football team I went into partnership with several players who would finance my property developments and on exit we would split the profits. This taught me a valuable lesson about the leverage cash can give you in a market that can present liquidity problems.
Where do you source your stock?
After the crash of 2008 many of my purchases were from bank repossessions. I realised I had to offer clients something different, selling discounted property in a distressed market alone was attractive to only a few. As my letting agency grew I realised the rental demand could be channelled into my portfolio. I started offering clients 2 year rental guarantees(typically 8%/9%pa) which provided a more passive approach for those who wished to ride out the slowing market. With 2 years guaranteed rental and the initial discount this proved popular at a time of QE and the subsequent low interest rate environment. It is fair to say that these are still big factors in our clients' decision to invest.
In the last few years as the banks' bad debt portfolios have been cleared we have moved away from buying individual units to converting office blocks and mills.
I have worked with four sub-contractors for over 10 years who operate with full knowledge of our business MO. Turnarounds and lead times are among the fastest of our competitors which they provide without compromising quality. The Investment Room employs 15 people over 5 offices around the north. Our developments range from 5 units to up to 1,000 units-in this case an old brewery with houses and a museum that will regenerate the entire area.
Who is your client base?
We have many HNW clients in the City and abroad all of whom are cash buyers. Some buy and hold for the next generation and some buy off plan and look to sell on when the development is completed, typically to Property Funds who buy in bulk but will not pre-commit. Their cash is then freed up for the next development and a repeat of the same process. Competitive pricing is key to this process as securing returning investors generates cash flow to acquire new sites.
Our clients are increasingly buying whole sites and this has smoothed the admin. trail and improved the speed of decision making.
What is the appeal of the North to clients unfamiliar with the region?
It is hard to answer this without using clichés but The Northern Powerhouse, improved infrastructure, HS2, devolution of power to regional bodies, low unit costs and strong employment numbers all add to a sense of value. I also believe a change in the way we work and the work we do is encouraging people to move out of traditional urban centres down south. The perception of an overpriced SE sector in the UK and subsequent struggling yields has caused many to look for value in a country that is still perceived in property terms as a good bet. The Government's inability to tackle the Housing Crisis underpins investors' belief that property remains a shrewd long term bet, particularly in some area where surprising property can still be bought at a discount to pre-crash levels.
What risks do you point out to investors?
Property is an inexact science-the risk this causes is the reason that healthy margins are available. Every transaction our investors make is with cash and we in turn do not borrow against any of our operations. We stress that sometimes transactions take longer (and sometimes they are quicker) than we planned. All property markets periodically present liquidity challenges.
The beauty of this conversation is that this is not really telling our clients anything they do not already know. All have had a lifetime of involvement in housing through their own personal experience and this effectively involves balancing mortgage requirements against income with the decision of when and where to buy a home.
What advice would you give to those considering buying in the North?
Find a partner you trust.
Concentrate on areas close to hospital/universities/town halls where rental demand is likely to be robust.
How do you see your business growing?
The healthier micro-effect of the north as we have discussed is drawing in large investments from macro players looking to exploit these trends. Our client base is moving towards HNW individuals growing large portfolios who if they do decide to sell look to exit to Property Funds. The marrying of these two sides is crucial to growing the business.