HomeLet Rental Index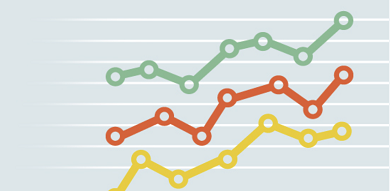 What is the average rental value in the UK?
For June 2019 the data shows that the average rental price for a new tenancy in the UK was £941 per calendar month (941pcm), which is up by 1.8% on last year.
Latest Rental Index data: June 2019
Average rents across the UK rose by 1.8% in June 2019 when compared to the same month a year previously; the average monthly rent is now £941
Rents in London increased by 0.9% in June 2019 than in the same month of 2018; the average rent in the capital now stands at £1,611 a month.
When London is excluded, the average UK rental value was £781 in June 2019, this is up 1.8% on last year.
HomeLet's May Rental Index reveals that rents rose in all 12 of the regions covered in the research.
In June, average rental values in London (£1,611) were 71.2% higher than the UK (£941)
When London is excluded the average rent in the UK was £781 in June, average rents in London (£1,611) were 106.3% higher than the rest of the UK.
Commenting on this month's data, Martin Totty, chief executive at HomeLet, said:
"Since the beginning of the year we have observed a gradual decline in the year-on-year variations in London rents, which reflects what is also being observed in the London housing market thus far in 2019.
"What is most striking about the latest data is the consistency of rental prices we are seeing across the whole UK, with all regions recording a continued year-on-year increase. This is a continuation of the theme we've been seeing since mid-2017 as rents have continued to edge up."