The places where buy-to-let still pays off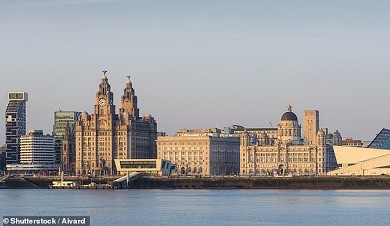 The North West leads rental returns with an average yield of 5.4 per cent
Comparatively strong rents coupled with low house prices make it attractive
Some areas of Liverpool are achieving yields as high as 9.8 per cent
But a rival report combining rents and house price inflation, says Colchester, in Essex, delivers the best overall recent returns
Despite a barrage of tax and rule changes making it harder to make money in buy-to-let, there are still pockets of the country where investors can find attractive returns.
The best is the North West, according to research by Shawbrook Bank, where a combination of low house prices and large student populations equals decent rental levels, so good yields and fewer void periods for landlords.
The North West city of Liverpool tops the charts of Britain's towns and cities where houses are cheaper to buy, but rents are comparatively high, according to a separate study by Totally Money.
However, another report from LendInvest, which looks at both recent house prices rises and rent rises, says that Colchester, in Essex, is the number one most promising spot.
It is followed by two North West locations, however, in Stockport and Manchester.
As capital gains forecasts dampen in London, with house price growth in the capital worse than anywhere else in the country, investors are looking to other regions for the best returns.
The average UK house price is currently £228,000, which is 43 per cent higher than the average house price in the North West, at £159,000, according to research from Shawbrook Bank.