Bradford's bid for UK City of Culture 2025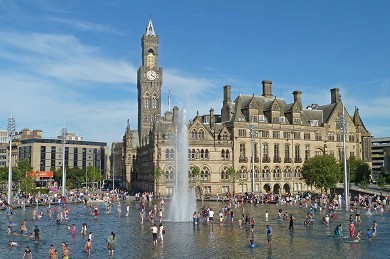 The BBC reported in September that Bradford Council will spend £1.4m over the next three years to promote its bid to be named UK Capital of Culture.
The West Yorkshire city announced it would be bidding as a district for the 2025 title in July.
At a meeting of the council's executive next week, members will be asked to allocate up to £1,435,000 for the bid.
They will also be told how, if successful, the title could bring in a boost for the area's museums and increase tourist spending.
https://www.bbc.co.uk/news/uk-england-leeds-49554087
From an investment point of view, now may be the time to look at the scope for property prices to rise accordingly. The city statistically has one of the youngest populations in the country where a NOMIS mid-year population estimate in 2018 found the average age of residents to be 36.7 years old, many of which would make up the high demand for city centre living that has traditionally been great for investors as property prices tend to be much lower than nearby Leeds.
Should the bid be successful, Bradford should find itself hugely benefiting from the status and has plentiful reasons to be considered. Previous Capitals of Culture such as Glasgow, Liverpool and more recently the U.K. City of Culture Hull have visibly changed, (The University of Hull evaluation makes for some incredibly positive reading including highlights such as increased tourism being on track to add £300m to the economy and almost 800 new jobs, (1 in 4 businesses surveyed in Hull and East Riding took on new staff in 2017).
So why not consider Bradford for your property investment, there are a couple of examples below: